Save the date 25/9/21: Brussels Multilingualism Day
Let's BeTalky again!
On Saturday 25 September 2021 the Minister in charge of the Promotion of multilingualism in the Brussels- Capital Region, Sven Gatz, will organize the second edition of the Multilingualism Day.
This year the theme of the day will be multilingualism in education.
It will be enriched by lively debates, an informative workshop and much more.
The full programme will be announced shortly.
To ensure the safety of the event, the number of participants is limited. The whole day can of course be followed online. Journalists who wish to attend in person can already register their participation via: [email protected]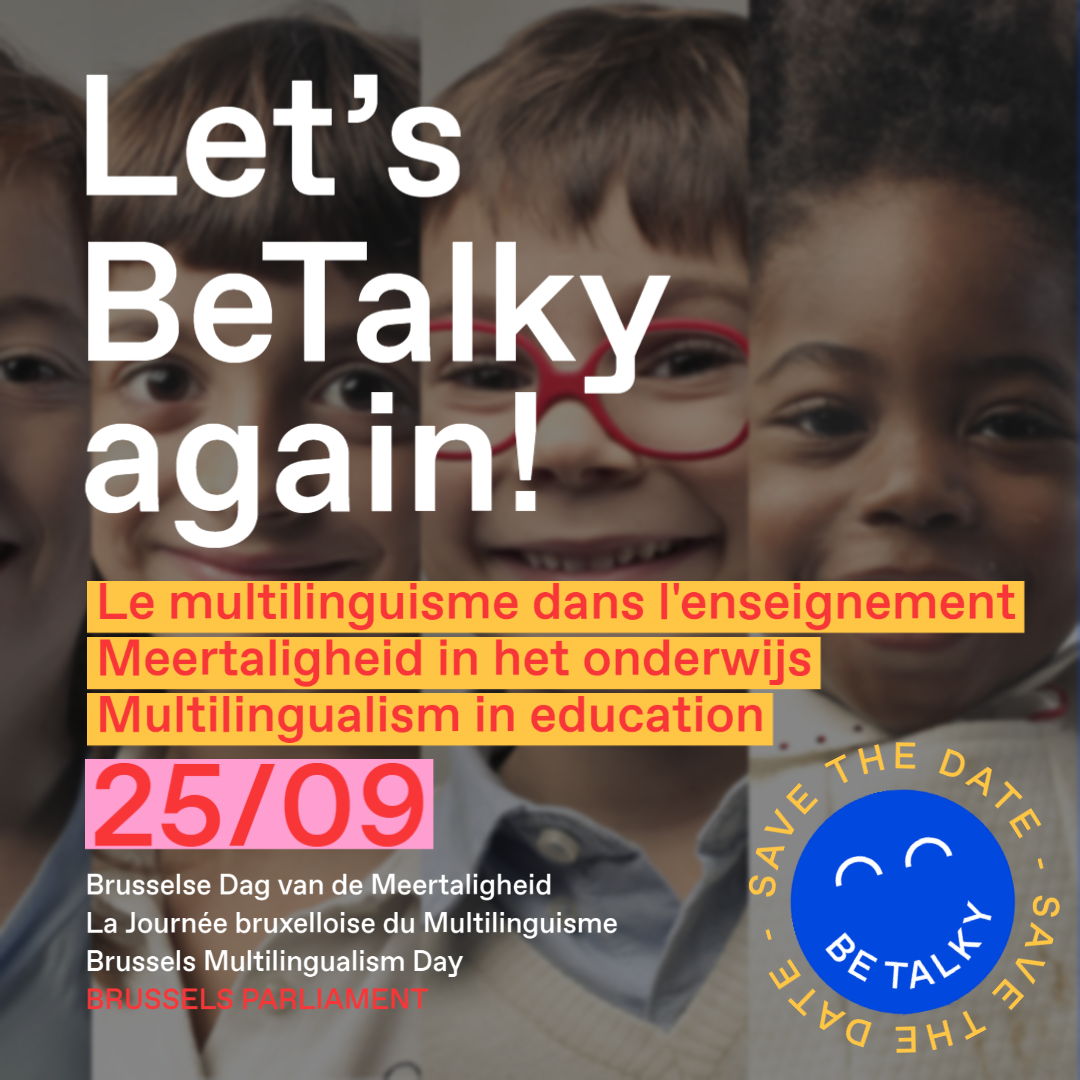 Amil Djellal Porte-parole adjoint FR