New book Minister Gatz: Multilingualism is crucial for our country
In "The Future is Multilingual", Sven Gatz describes how bilingual, French-dominated Brussels became the beating heart of Europe, saw the rise of the English language and grew into the metropolis it is today. In-depth interviews with multilingual Brussels residents and academics paint the picture of a unique metropolis. Like many European cities are for their country, Brussels is a reflection of the Belgium of tomorrow. And our language skills will play a major role in it. That is why Minister Gatz developed ten concrete proposals to anchor multilingualism in Brussels.
Sven Gatz is the first minister in Europe to promote multilingualism as a policy. More than one hundred different languages are spoken in Brussels, by its inhabitants of one hundred and eighty different nationalities. This makes our capital one of the most diverse cities in the world. But linguistic diversity and multilingualism are not synonymous. Prosperity, social cohesion and shared citizenship can only exist where people really understand one another.
Study day on multilingualism
On Saturday 12 February Brussels Minister Sven Gatz is organising a study day on multilingualism. After the creation of a Council for Multilingualism and the Day of Multilingualism, which has already taken place for two consecutive years, this is a new initiative by Minister Gatz to promote multilingualism.
Various academics, experts by experience and politicians will take part in the seminar. Questions will be answered such as: What are the advantages of bilingual education? What language challenges does the business world face? How can we measure the progress of multilingualism? But also, how can multilingualism be better embedded in the next state reform?
"The Future is Multilingual. Brussels as a blueprint" will be published in Dutch, French and English by publishing house Lannoo (Tielt).
Price: € 19,99, ISBN: 9789401483568, 162 pages, paperback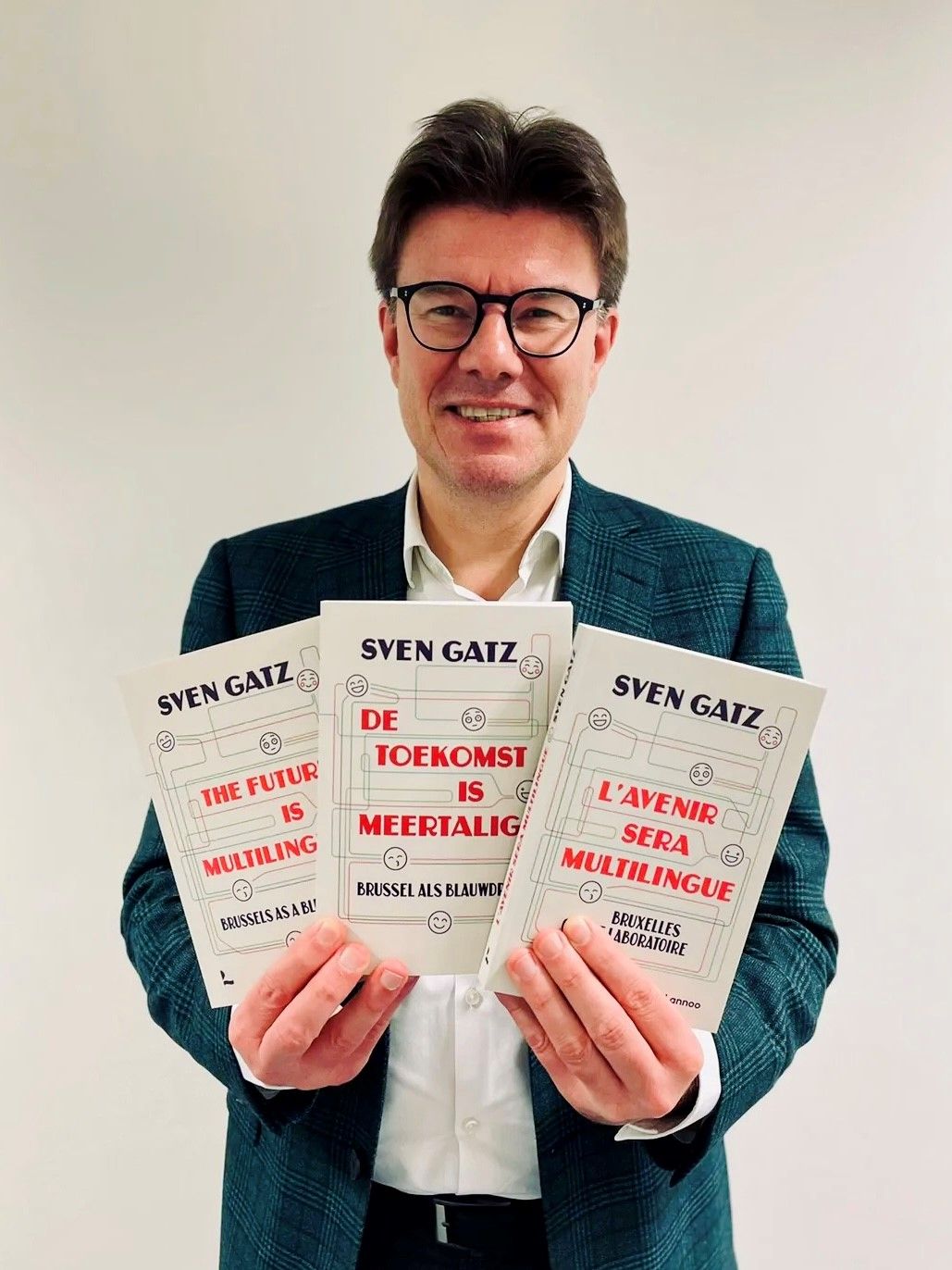 Eva Vanhengel Woordvoerder / porte-parole